In a world constantly reshaped by modern technology, information is much more accessible, and many barriers to entering businesses no longer apply. 
The manner of doing B2B business has also changed significantly. Business-to-business deals are usually a matter of economies of scale and giving the best price and quality. Nowadays, it is also a matter of relationships, ease of doing business, and keeping emerging business owners happy. 
Here are some ways the playing field has changed: 
First, 80% of B2B buyers expect a similar buying experience as their B2C counterparts. Wooing them is no longer about handing over the best quotation, which can easily be equaled to due to easy information access nowadays. It is about building relationships and creating a personalized buyer's journey. Ease of doing business is highly essential nowadays. This includes easy payment options, supply availability, logistics, and customer service. 
Second, the internet has paved the way for young, tech-savvy entrepreneurs to emerge. Over 45% of B2B technology business buyers are 25-34-year-old individuals who are empowered, motivated, curious, and fueled by hopes, dreams, and inspiration.
Thirdly, there is a gap in the market right now. Internet-savvy entrepreneurs are increasingly looking at digital channels to gather the information that can help them make purchasing decisions. They are also looking at things such as easy payment options, which can be overlooked by producers who are stuck in the industrial age. 
This means B2B marketers are increasingly looking toward their B2C counterparts for inspiration. The consumerization of the B2B market is strongly felt on social media and the in the Canadian lead generation space.
According to a 2017 eMarketer report, B2B marketers in Canada are now using tools that traditionally belong to B2C teams to help them better understand their target audience and improve their marketing programs. This shift shows how businesses are increasingly recognizing the importance of understanding their customers' needs and wants.
Social media management platforms are one of the leading B2B tech spending categories for Canada-focused marketers. By investing in good social media management platforms, businesses can see a significant return on their investment through increased lead generation.  
Social Media Examiner's 2017 industry study showed that B2B and B2C social media strategies are converging in some ways. For example, B2B marketers are increasingly adopting B2C platforms such as Facebook as their preferred social channel. 
As social media continues to evolve, Canadian B2B marketers need to stay on top of the latest trends. This is especially true when it comes to lead generation, which can be directly impacted by changes in the social media landscape.
In this post, we'll take a look at five of the biggest social media trends in Canada and discuss how they could impact your lead generation efforts.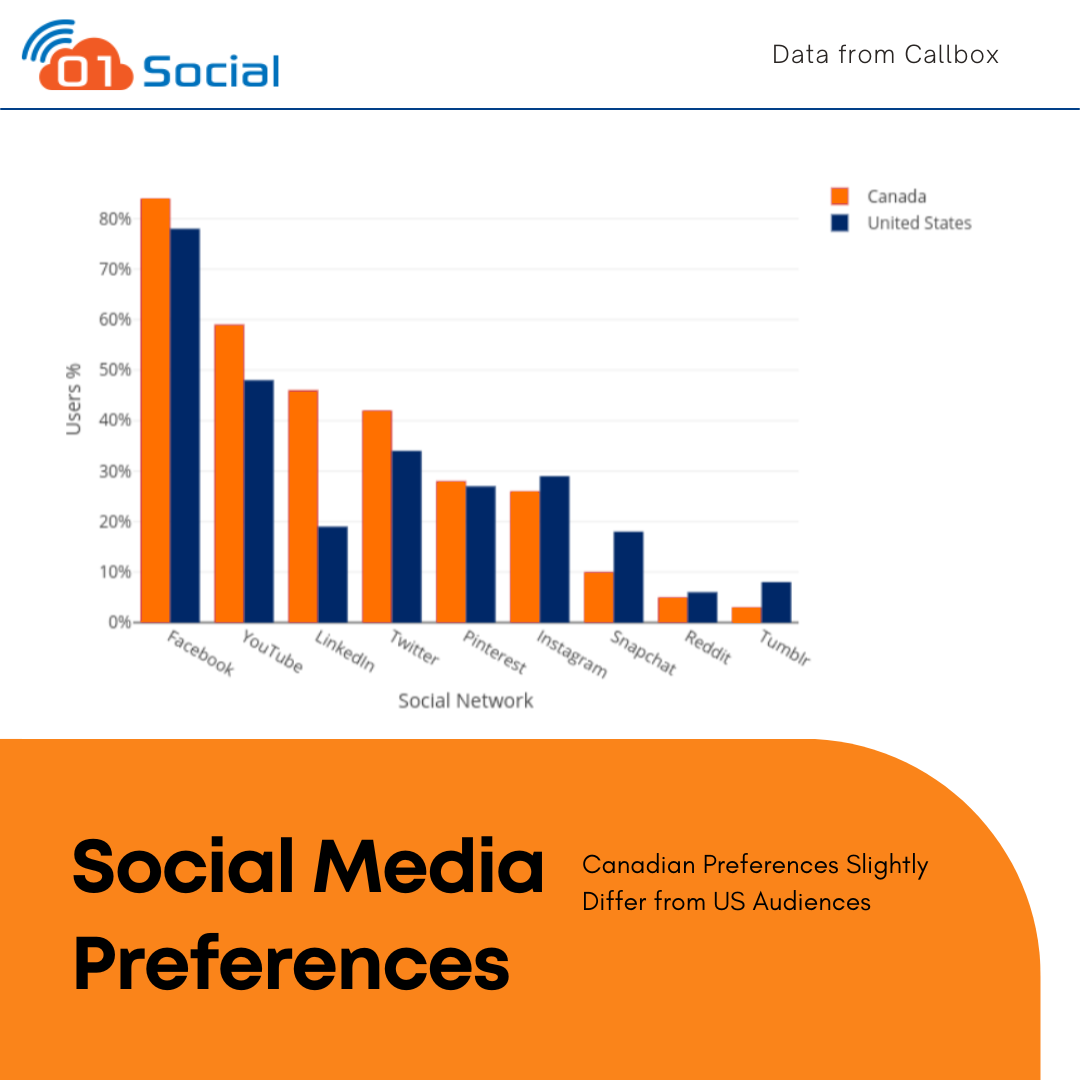 #1 Canadian Preferences Slightly Differ from US Audiences
The latest SOCIALscape report concludes that 91% of Canadian adults online have at least one social media account (predominantly Facebook). They access these platforms more often via mobile (60%) than via desktop or laptop (35%). 
In many ways, Canadian social media use mirrors that of our North American neighbors. However, there are some key differences worth noting. 
Canadians tend to access social media later in the day than their American counterparts. 
Looking at the data, we can see that Canadians have a much higher level of mobile access than desktop access. Ninety-one percent of U.S. audiences are accessing content on mobile devices (a 9:1 mobile-to-desktop access ratio). 
The popularity of different social media platforms can vary greatly from country to country. 
For example, while both the U.S. and Canada favor Facebook and YouTube, the preferences for other major platforms can be quite different. Take LinkedIn, for example. It is the third most popular social network in Canada but only ranks sixth place among U.S. users.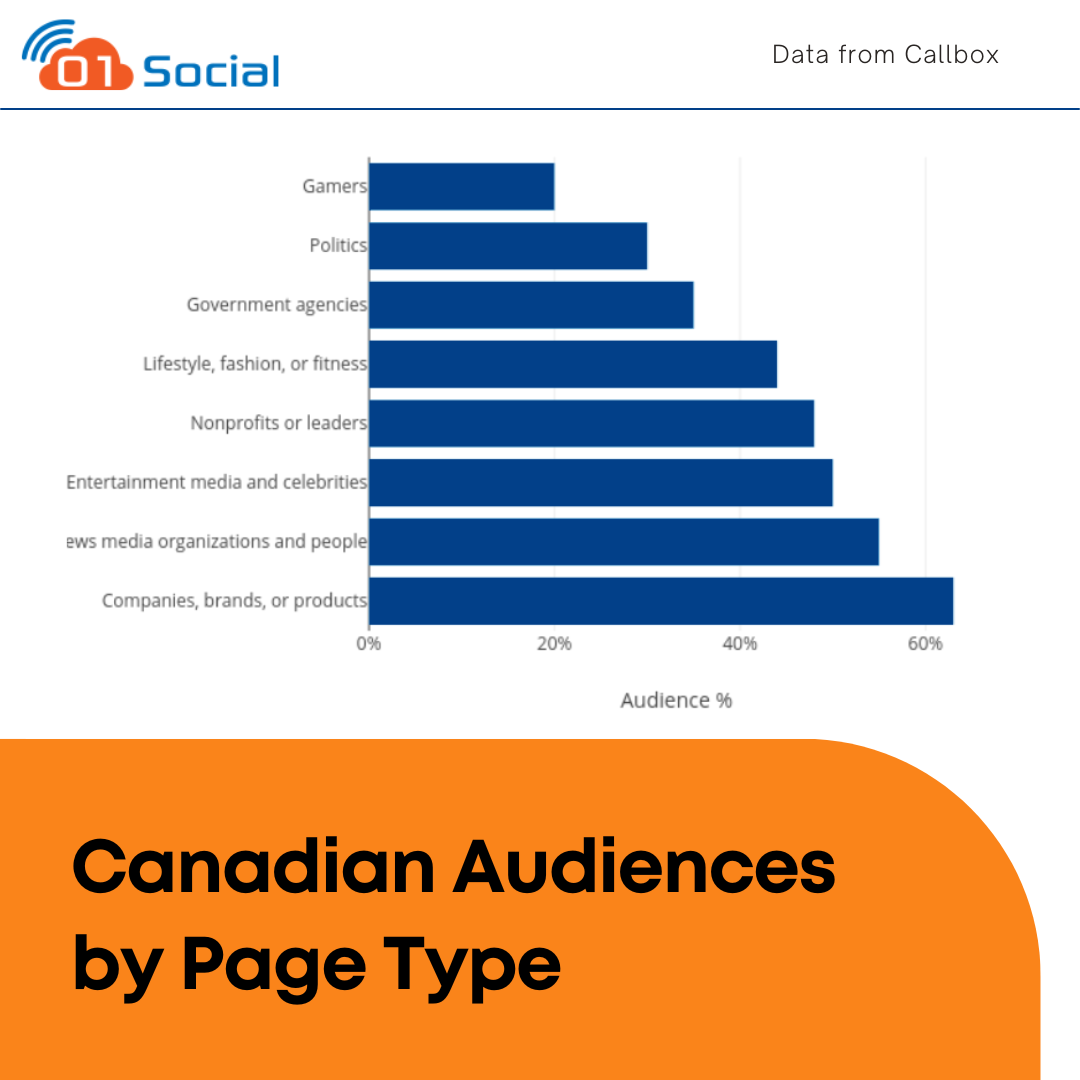 #2 Brand Pages are Popular
Two-thirds of social media users follow brand or company pages. 
There is immense potential in building and cultivating a community around your brand among Canadian social media users.
Knowing the content that resonates with your target audience can help make your page more engaging and keeps the experience relatable and personal.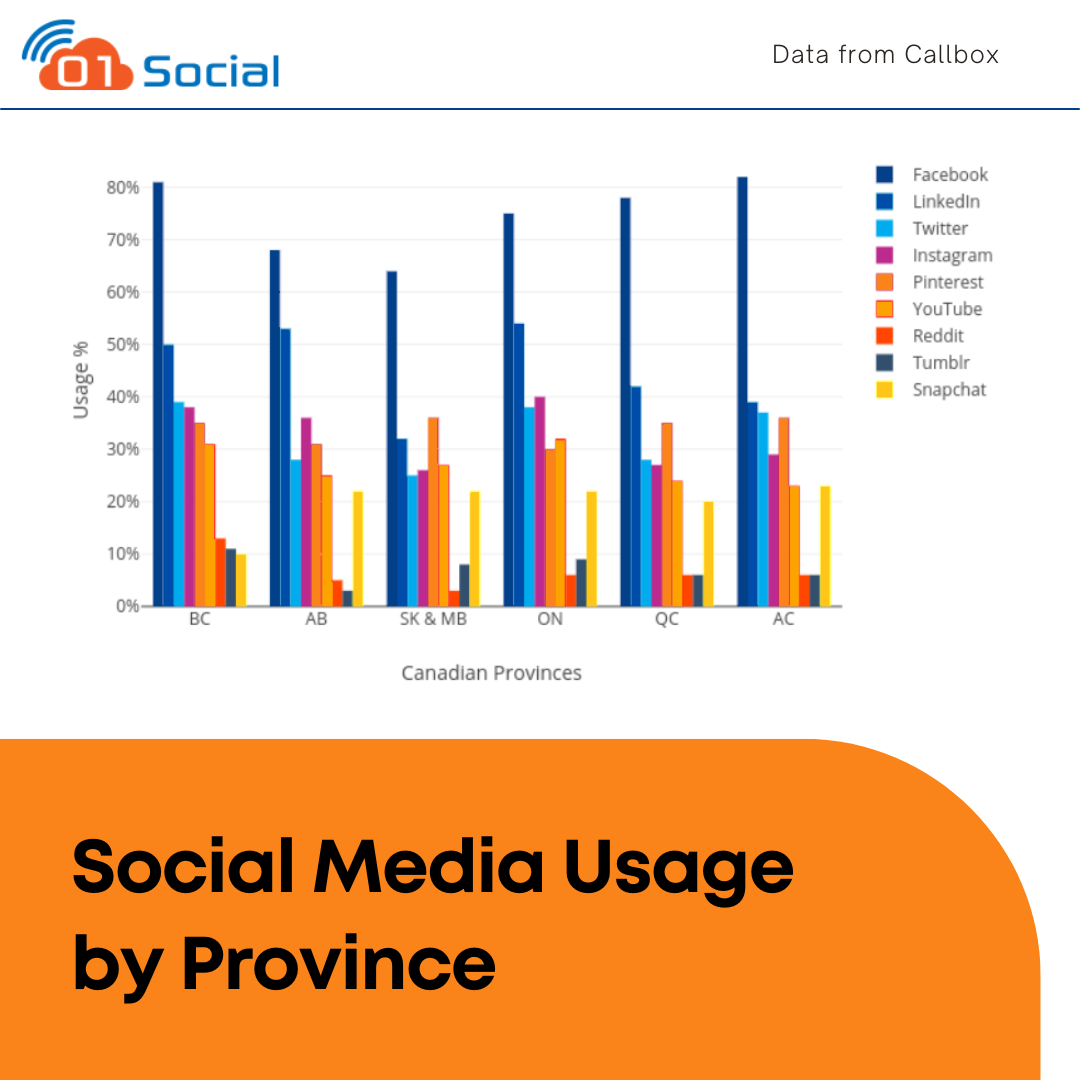 #3 Usage Differs by Province
Facebook and LinkedIn are very popular among Canadian provinces. As for the other social media platforms, they vary in popularity across regions. So, if you are targeting audiences based on their location, deliver local-specific content by knowing which social networks are big in every province. This helps enhance your targeting tactics and budget allocation. 
As the numbers show, a one-size-fits-all social media strategy most likely won't work for Canadian audiences.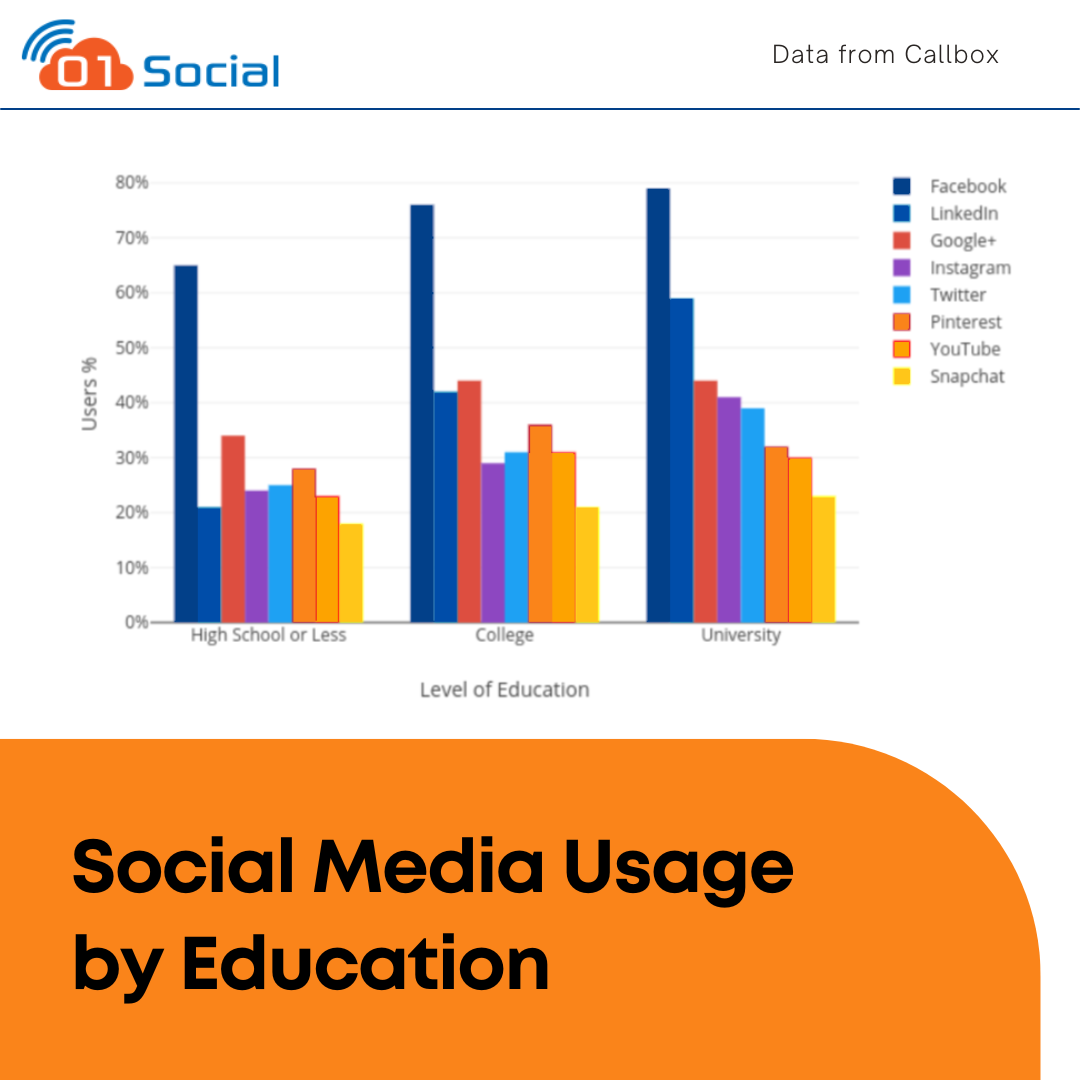 #4 Engagement Varies Across Platforms
There are significant differences in the user profiles and engagement levels across Canada's leading social media networks.
User profiles and levels of engagement differ from one social network to another. Knowing these variations helps you match your social media strategy with your target buyer persona. This information allows you to pinpoint which platforms to focus on to maximize both your reach and engagement.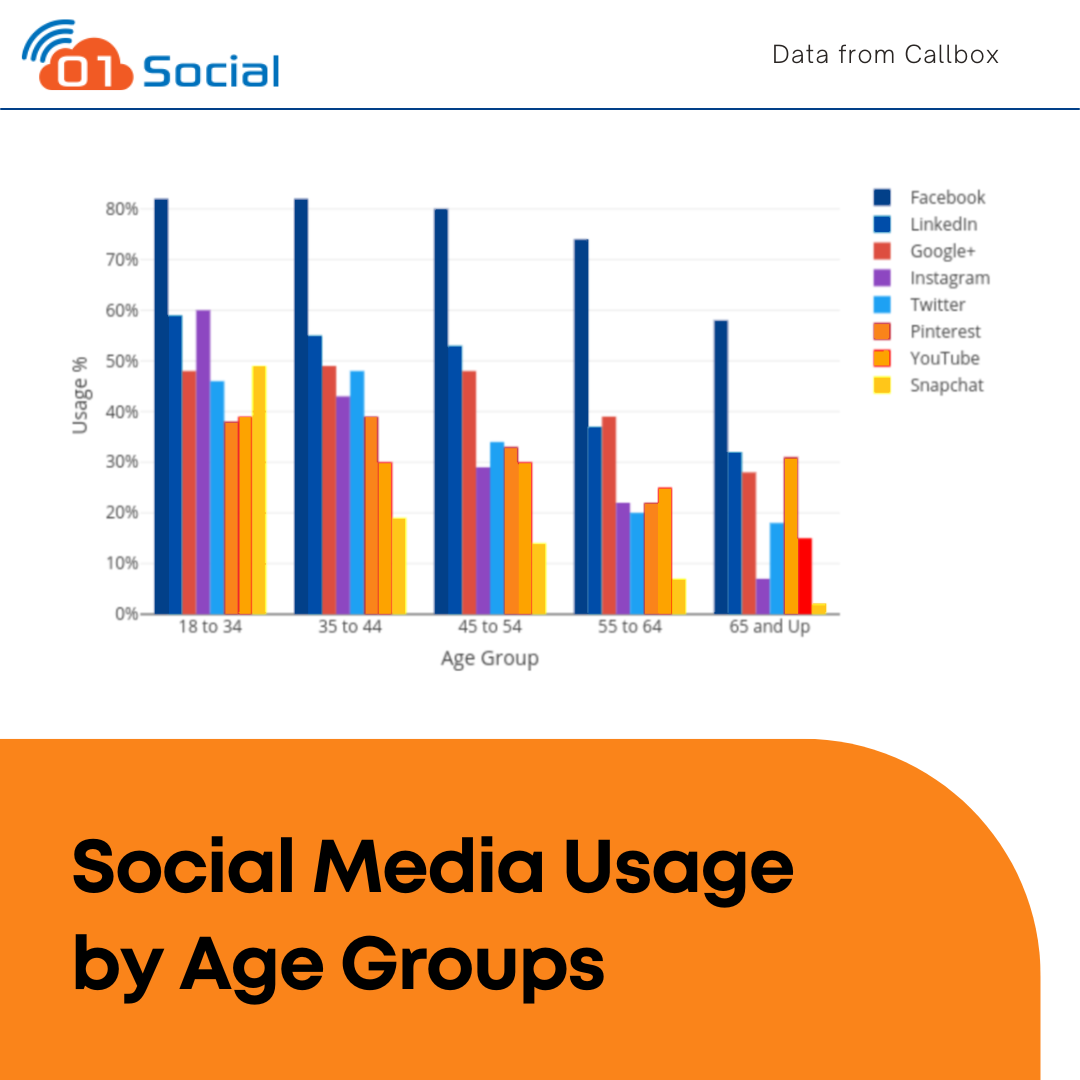 #5 Business Adoption Leaves a Lot to be Desired
Half of Canadian businesses believe in the power of social media in driving digital marketing results. However, only 39% have an online presence. This disparity is due to a lack of know-how and resources available for social media initiatives. 
Still, Canadian marketers are ramping up their social media investments to capture more value from this channel. According to the recent Canadian Digital Marketing Pulse Survey, 71% of Canadian marketers plan to increase their spending on social media this year. 
84% of Canadian marketers will expand their budget for Facebook

59% say they'll spend more on YouTube

48% will increase their LinkedIn spending
Canadian marketers are going where their audiences are flocking to. That means stiffer competition in the most popular channels. But you don't have to go head to head with competitors to reach and engage your audience. If you know your target customers, you know exactly where to put your time and resources. Again, take a more granular view of your social media audience and use these trends to help you develop the right tactic.